Home
> About Us > Company News > Participated in Hong Kong Clean Up, Devoted to Country Park Protection
Participated in Hong Kong Clean Up, Devoted to Country Park Protection
In actively respond to the Company's Board of Directors' call to cherishthe environment and to reduce waste, the Company organized the staff members toparticipate Hong Kong Cleanup Programme completing a 2-hour Country CleanupChallenge at Braemar Hill Road, Fortress Hill (total distance: 1 KM) in theafternoon on 11th October 2014 (Saturday). This activity is part ofthe Company's devotion to social responsibility and it also demonstrates thecompany's enthusiasm in contributing to Hong Kong's environment.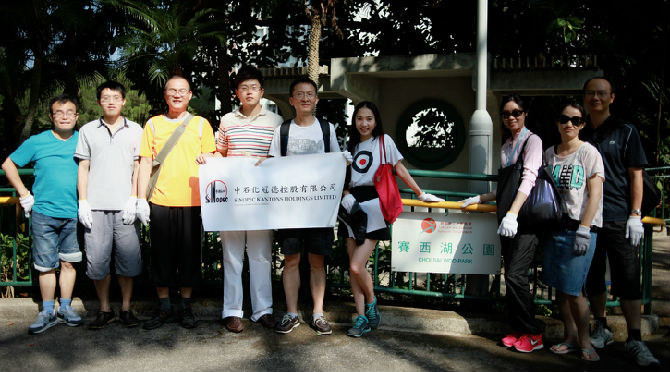 Caption1: Staff members of Sinopec Kantons participated in Country Cleanup Challenge
Hong Kong Cleanup is one of the biggest environment activities in Hong Kong. Themain aim is to educate, encourage and promote waste reduction and recycling. Bycollecting waste samples and providing data to environmental experts, theProgramme helps to trace and analyze waste sources and ingredients. Ten staffmembers of Sinopec Kantons participated in the challenge. The participants weredivided into three teams cleaning up various spots at Braemar Hill Road. Thestaff members also recorded and consolidated the data and then submitted them tothe organizer in order to formulate a long-term sustainable policy at thecountryside and tackle the environment issues from origin.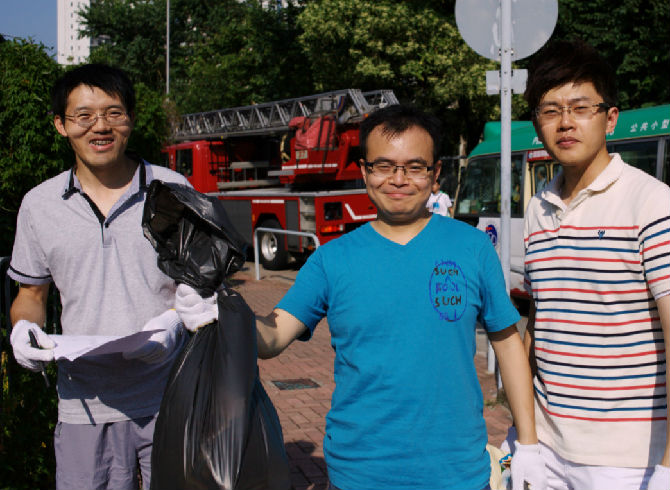 Caption2: Staff members are delighted to participate in cleaning up the countryside
Since wasteincrease has posted a threat to ecological system, economy and also human. Inorder to tackle the issue from origin, the Company has also commenced glassbottle recycling programme at the office. The company will regularly send theempty and clean red wine and milk bottles to the Community Recycling Center ofthe Environmental Protection Department to encourage staff members to takeactions to contribute to the environment.