Home
> Services > > Joint-Ventures
Qingdao Shihua Crude Oil Terminal Company Ltd.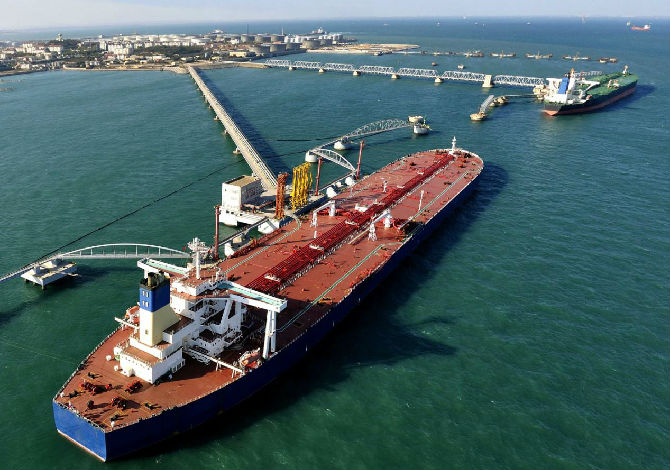 Qingdao Shihua Crude Oil Terminal Company Ltd. (Qingdao Shihua) was established as a limited liability company in February 2006 in the PRC and then transferred into a Sino-foreign Joint Venture in October 2012. Qingdao Shihua is held as to 50% by Sinopec KTS Development, a subsidiary of Sinopec Kantons.
The Port of Qingdao where Qingdao Shihua terminal situated is a well-known port for its favorable water depth and width condition, year-round navigation and a natural feature of small mouth and large basin. It is also an important port of international trading and a sea transport hub along the west cost of Pacific Ocean. Besides its transportation function for all the major refineries and enterprises in Shandong Province, the Qingdao Shihua terminal also plays a key role in ensuring the oil supply for north China by rendering transportation services for the major refineries and enterprises in north China.
Originally, Qingdao Shihua owned 4 crude oil berths, and now it boasts 12berths that can handle crude oil, products and liquid chemicals and can accommodate 2 oil tankers of 30 DWT or above simultaneously, with annual throughput of 83.91million tons/year. Qingdao Shihua also has 27 storage facilities for fuel oil and liquid chemicals with 1.032million m3, providing enough space for the handling of oil and petrochemicals.