Home
> Services > > Joint-Ventures
Zhan Jiang Port Petrochemical Jetty Co., Ltd.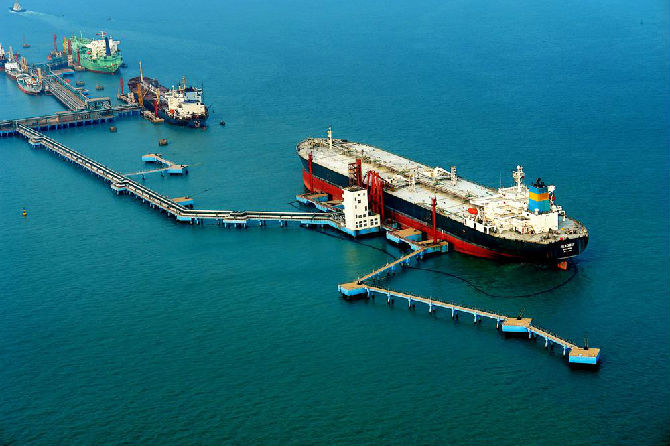 Zhanjiang Port Petrochemical Jetty Co. (Zhanjiang Port Petrochemical) was reorganized into a limited liability company in 2000. In October 2011 the company was converted to a Sino-foreign joint venture by Zhan Jiang Port Group and Sinomart KTS Development through which Sinopec Kantons held 50% equity in the company.
The Port of Zhanjiang where Zhanjiang Petrochemical located is well-known as a natural deep-water port. It is at the south end of China's Mainland, from where the port has the shortest distance to Middle East, Southeast Asia, Africa, Europe and Oceania.
The principal business of Zhanjiang Port Petrochemical is the rendering of transfer and storage services of petrochemical products. By far, It owns 13jetties which could at the same time handle crude oil and dozens kinds of oil products such as light diesel oil, gasoline, fuel oil and base oil, as well as chemical solvents such as benzene, alcohols and ketones. The design total handling capacity of these jetties is 44million tons/year.